Welcome to Victory Garden Apiary, now located in beautiful Crisfield, MD.  Our number one goal is preservation of the honeybee colonies in our area and public education on honeybees.  We also occasionally sell honeybee colonies, honey, beeswax and bee products to support our cause.  Future plans include guided apiary tours and possibly a small honey tasting area.  If you're interested in checking us out, please contact us for information!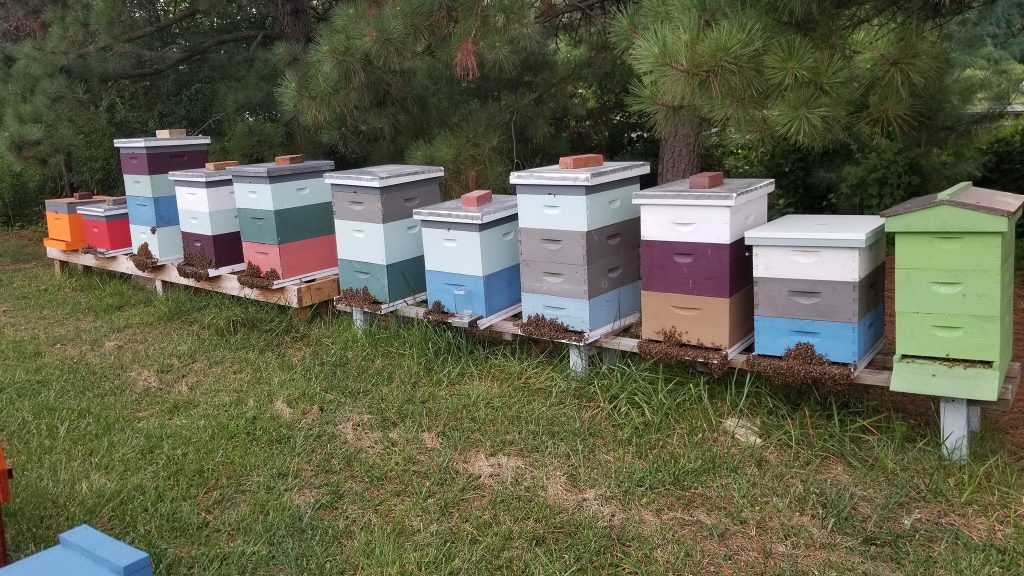 Announcement:
Due to time and health constraints, we are no longer performing structural removals (also called cut-outs) beginning in 2023. We are certainly able to offer advice and expertise, but we cannot perform these types of complex hive relocations going forward. We will still offer swarm removal services. The information on the "Bees In Structures Or Trees" section of this website is still relevant, no matter who performs your removal.
From Facebook
The bees removed from the maple tree on Tuesday are cleaning and recovering. I'm providing them with sugar syrup and pollen substitute to give them a little boost. They have a rough go ahead as we approach the colder months. We'll give them all the help we can say they can continue doing their thing in the spring.
...

See More

See Less