Sponsor A Hive Lottery Winners For 2021!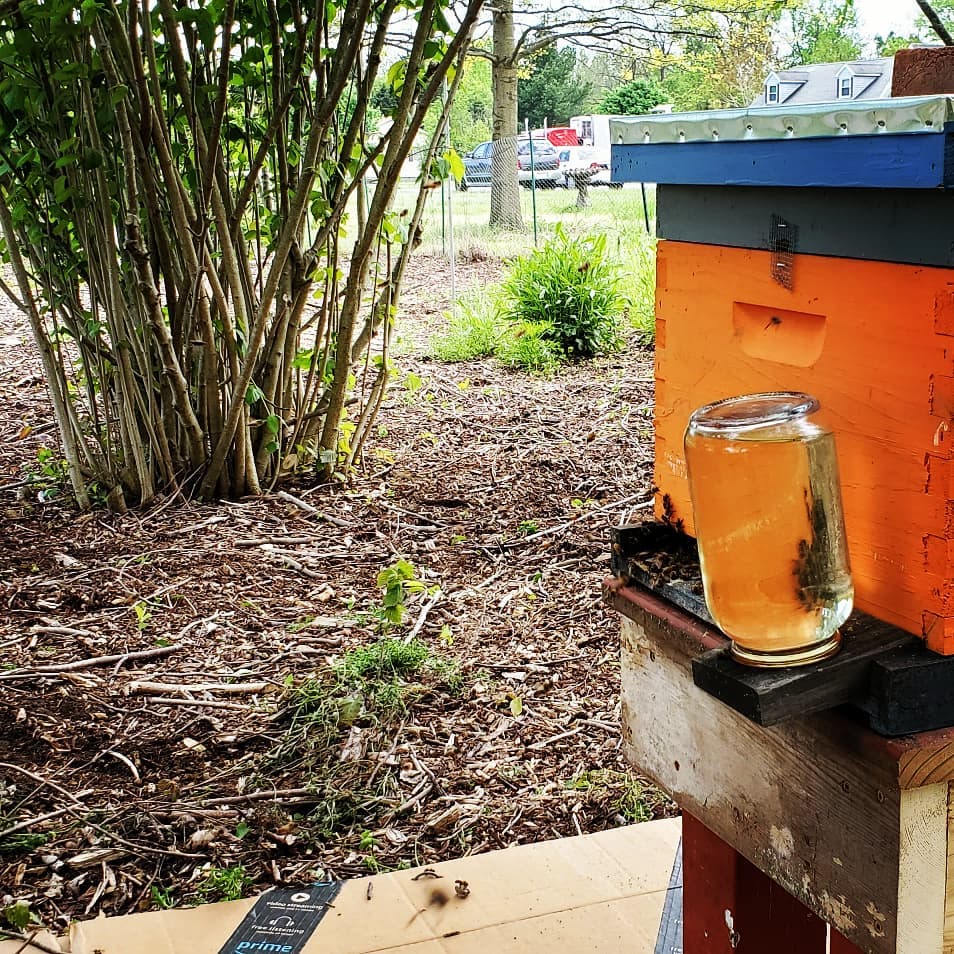 The 2021 Sponsor-A-Hive lottery results are in! In an attempt to expand the group size a bit, we're adding a 6th slot this season. Congratulations to those selected. We will be in touch to set up time to set up your hive.The 2021
Hive Sponsors are:
Lauren G
Tami H
Kathy & Bill G
Kathryn A
Cindi H
Shannon W
Welcome to Victory Garden Apiary, located on the former Reynolds Victory Garden in beautiful Princess Anne, MD. Our number one goal is preservation of the honeybee colonies in our area and public education on honeybees. If you have honeybees on your property and need them safely removed, you've come to the right place! We also sell honeybee colonies, honey, beeswax and bee products to support our cause. Future plans include guided apiary tours and possibly a small honey tasting area. If you're interested in checking us out, please contact us for information!
From Facebook
These ladies were ready for some summer fun, so they moved into this tiki bar. Unfortunately they were not invited to the party and the bar owner had me ask them politely to leave.
They were nesting inside the wall of the bar where the electrical wiring was hidden and had built comb from the underside of the bar top all the way to the ground. I used my smoker to run them up onto the bar top, removed the comb from the wall of the bar and lured them into this box using some of their brood comb. Once the queen made an appearance I caged her and added her to the box as well.
Back at the apiary I framed up what brood comb I could and transferred them into a wooden hive box.
.
.
.
.
#saveTheBees #beekeeping #bee #beefarm #beekeeper #beesofinstagram #bees #apiary #apiculture #Delmarva #delmarvalous
...