Sponsor A Hive Applications For 2021!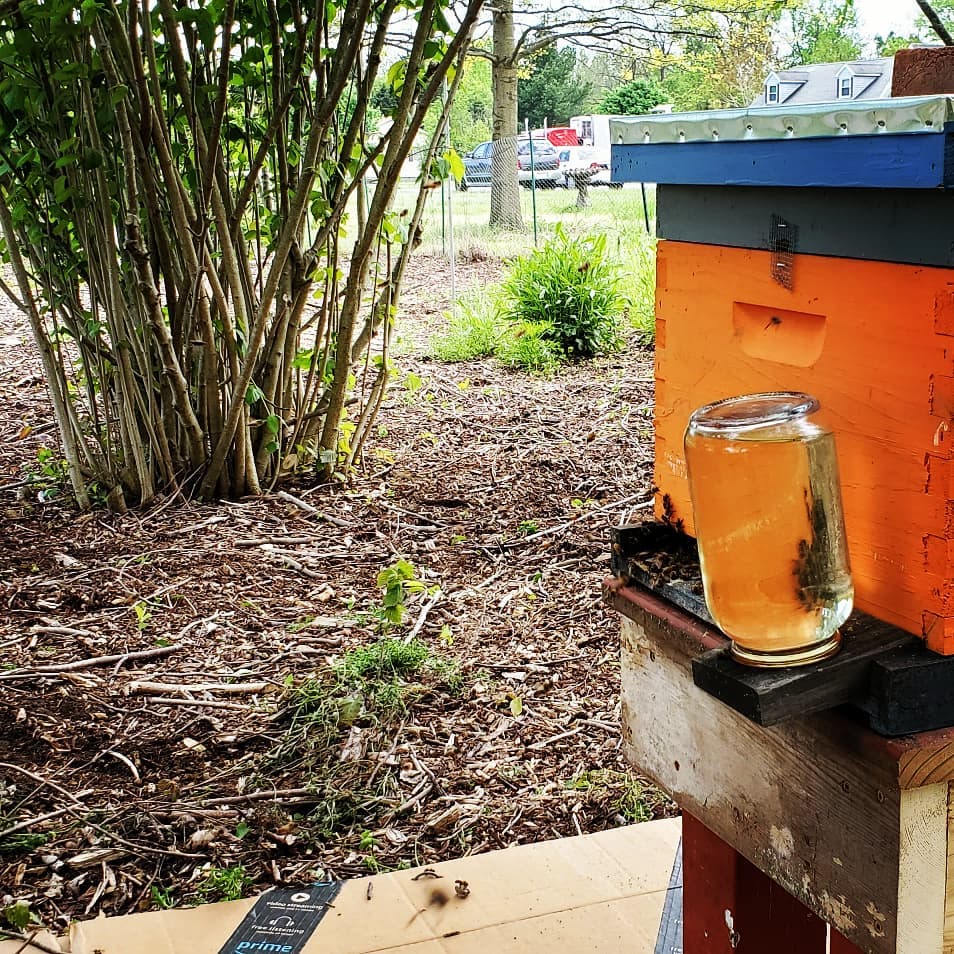 We are now accepting applications for our 2021 Sponsor A Hive Program! If you're interested in hosting a bee hive on your property next season, this is the program for you. For a nominal fee, you get your very own hive placed on your property from April through August, we do all of the maintenance and you get to keep some of the honey!
For full details and to fill out an application, visit our APPLICATION PAGE.

Welcome to Victory Garden Apiary, located on the former Reynolds Victory Garden in beautiful Princess Anne, MD. Our number one goal is preservation of the honeybee colonies in our area and public education on honeybees. If you have honeybees on your property and need them safely removed, you've come to the right place! We also sell honeybee colonies, honey, beeswax and bee products to support our cause. Future plans include guided apiary tours and possibly a small honey tasting area. If you're interested in checking us out, please contact us for information!
From Facebook
On this mild January day, we're checking in on the bees to make sure they don't need assistance to make it the rest of the way to spring. We also have details about our 2021 Sponsor a Hive Program. If you're interested in applying to sponsor a beehive for the 2021 season, check out our website at beesarefun.com
...