Sponsor A Hive Lottery Winners For 2021!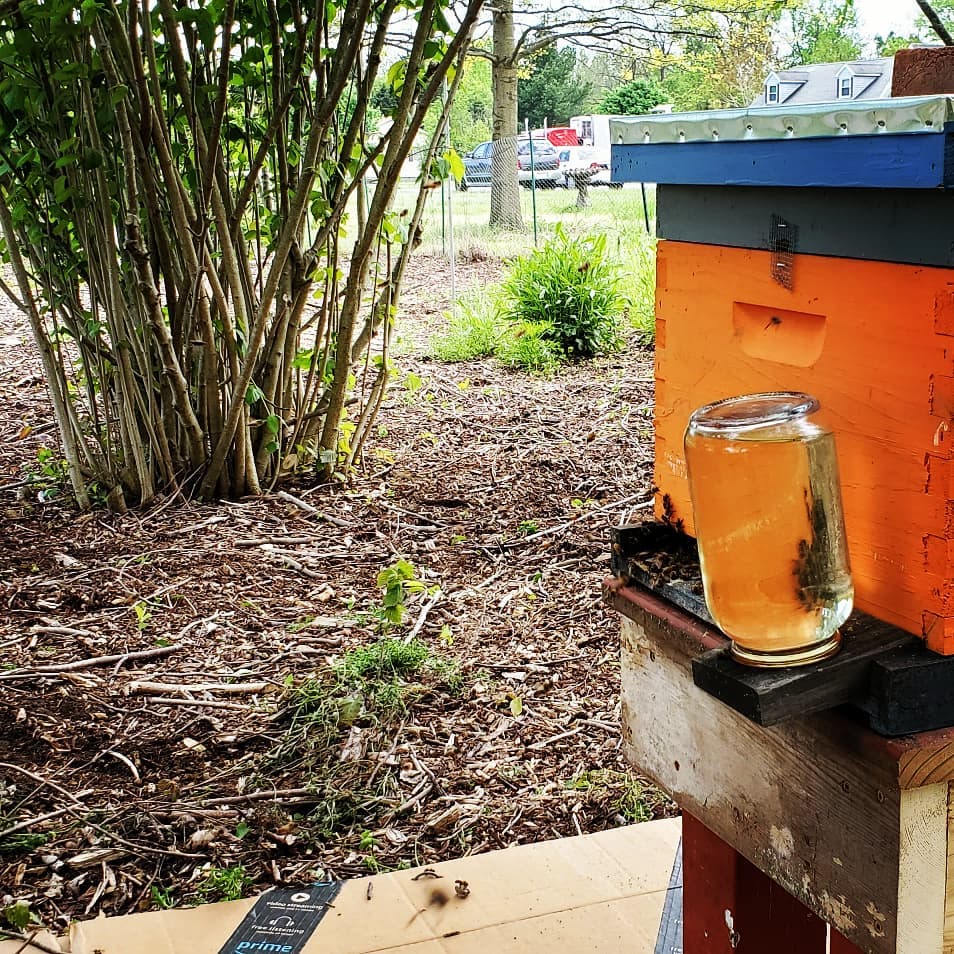 The 2021 Sponsor-A-Hive lottery results are in! In an attempt to expand the group size a bit, we're adding a 6th slot this season. Congratulations to those selected. We will be in touch to set up time to set up your hive.The 2021
Hive Sponsors are:
Lauren G
Tami H
Kathy & Bill G
Kathryn A
Cindi H
Shannon W
Welcome to Victory Garden Apiary, located on the former Reynolds Victory Garden in beautiful Princess Anne, MD. Our number one goal is preservation of the honeybee colonies in our area and public education on honeybees. If you have honeybees on your property and need them safely removed, you've come to the right place! We also sell honeybee colonies, honey, beeswax and bee products to support our cause. Future plans include guided apiary tours and possibly a small honey tasting area. If you're interested in checking us out, please contact us for information!
From Facebook
Huge swarm in Crisfield, MD yesterday. They were very overcrowded in that nuc and didn't want to settle down. I almost had them all inside when they went airborne a second time. After getting them settled again, I brought them home where they went airborne a third time. Thankfully the queen was caged by this point and they returned, but not before sharing their opinion of my continued interference with their stingers. I transferred them into a larger box this morning and they're doing well.
.
.
#saveTheBees #beekeeping #bee #beefarm #beekeeper #beesofinstagram #bees #apiary #apiculture #Delmarva #delmarvalous
...