Honey
At this time, honey is only available seasonally.  The first harvest is expected in mid to late May.  We sell honey in 1lb plastic bottles for $10 each.  12oz glass jars are $9 each.  We do sell larger quantities to local area restaurants at a discounted price when we have excess available.  We normally sell honey at events in downtown Princess Anne, MD and at other various events we will announce.  As we get products into other locations, we will update the list!  If you ever need honey and can't find us, contact us to find out where you can get your hands on some sweet, tasty goodness.  Our honey is in high demand right now thanks to your support!
Comb Honey
Very limited availability!  If all goes well, round sections of comb honey will be available in early summer.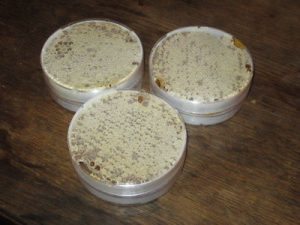 Beeswax
We sell beeswax in 1oz blocks and 1lb blocks in addition to beeswax candles.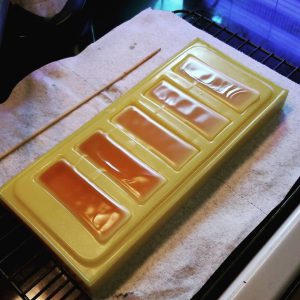 Pollen and Propolis
We also offer bee pollen and propolis for sale.  Collection will begin in the spring for early summer sales.  Also limited availability.