Thank you for your interest in being a Victory Garden Apiary hive sponsor for the 2021 season!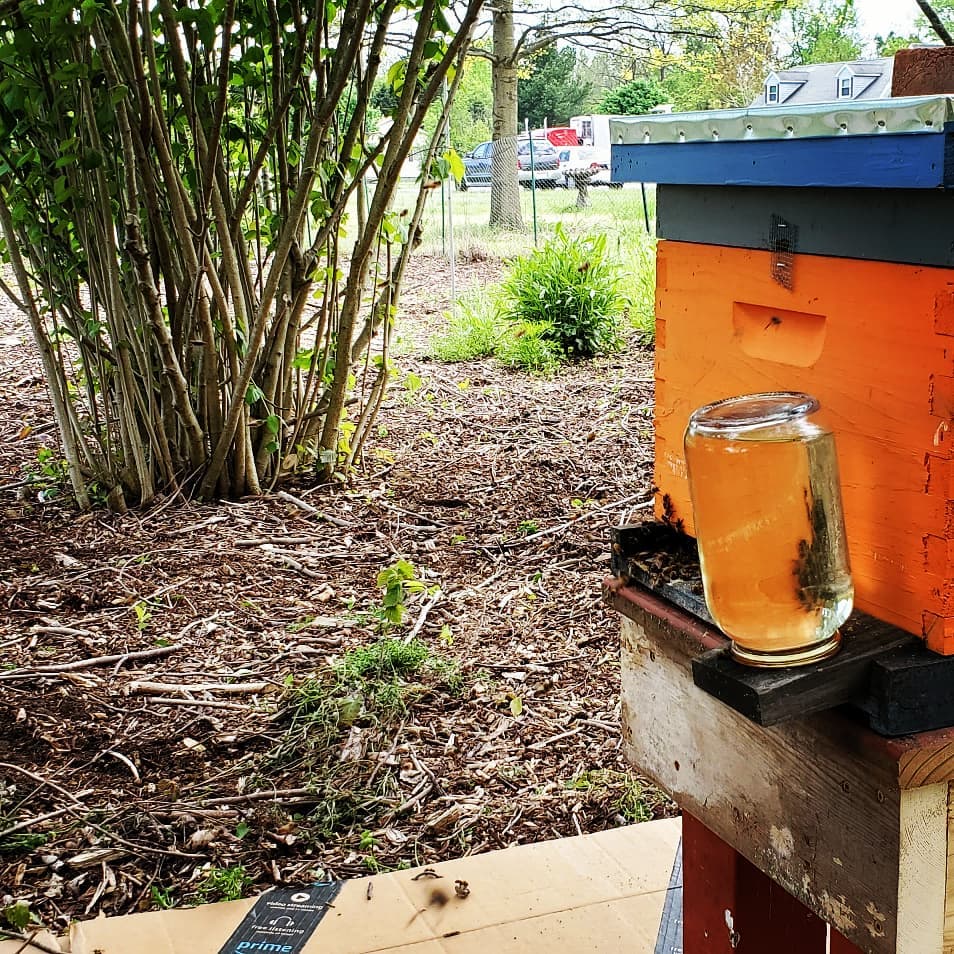 There are many similar programs nationwide, but this is the first of its kind on Delmarva.
For our inaugural season, we are beginning with only 5 hive placements for a fee of $250 per season running April through at least the end of August (weather permitting).
The bees and hive will remain the property of Victory Garden Apiary.
Honeybees do occasionally abscond (leave the hive permanently) and this is a normal part of beekeeping.  Victory Garden Apiary will replace the empty hive with a new one if this occurs.
Anytime honeybees are present, there is a risk of getting stung!  Applicants must be willing to accept that risk.
If the physical hive itself is stolen or damaged while on your property, an additional fee will be assessed for repair or replacement.
We are a small beekeeping operation, so the placement area will be within a 20-mile radius from our home yard, which is located in Princess Anne, MD.  We still encourage those outside of that radius to apply, but please understand it will reduce the chances of being selected.
For this program, Victory Garden Apiary is responsible for all hive checks and maintenance. You do not need to lift a finger! If you are interested in learning about honeybees and beekeeping, we are more than happy to provide some education.
Qualifying applicants will be placed into a lottery system and selected at random to be a hive sponsor.  Those selected will be notified no later than March of 2021.
Winter is unpredictable!  Our ability to place hives is directly affected by how many of our colonies survive.  Though unlikely, there is always a chance we may have fewer hives survive than sponsorship slots advertised.  In this case, fewer applicants will be selected as hive sponsors.  Spring weather may also affect when we can initially place hives.
If you would like your home to be considered for hive placement, please answer the following questions: